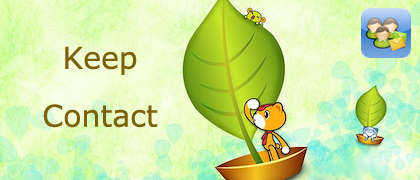 MessageGo is an powerful contacts' group manager and a group text sender iOS App, compatible with iPhone, iPod touch and iPad (iPod touch and iPad only support send group mail).
Features
Group your contacts
Use system data, sync with "Contacts" app's groups
View ungrouped contacts and contacts who has multi groups
Select recipient of group message, ex. Only send gorup message to phone number with "mobile" label
Select recipient of group, ex. Only send group message to a group "Colleagues" email with "work" label
Send group message to all contacts
Use message template to send group message when holidays
Group mail can set recipients as Bcc, Cc or To
Notice: Group SMS only supports iOS 4.0 and above.

---
MessageGo 是一个强大的联系人群组管理及信息群发的 iOS App,适用于 iPhone、iPod touch 以及 iPad(iPod touch 和 iPad 仅支持群发邮件)。
Features
将联系人按群组管理
使用系统数据,与"通讯录"中的群组互通
查看未分组联系人和在多个分组中的联系人
选择群发消息时联系人的收件地址,例如只发送给"移动电话"
群组可以设置群发信息时收件地址的标签,例如发送给"同事"的"工作"邮件地址
群发时可以选择所有联系人
信息模板可以让你在节日时编辑一个模板群发给目标人群
群发邮件时支持设置发送为密送、抄送或者收件人
注意:短信群发仅支持 iOS 4.0 及以上系统。
Screenshots